Vinyl Junkie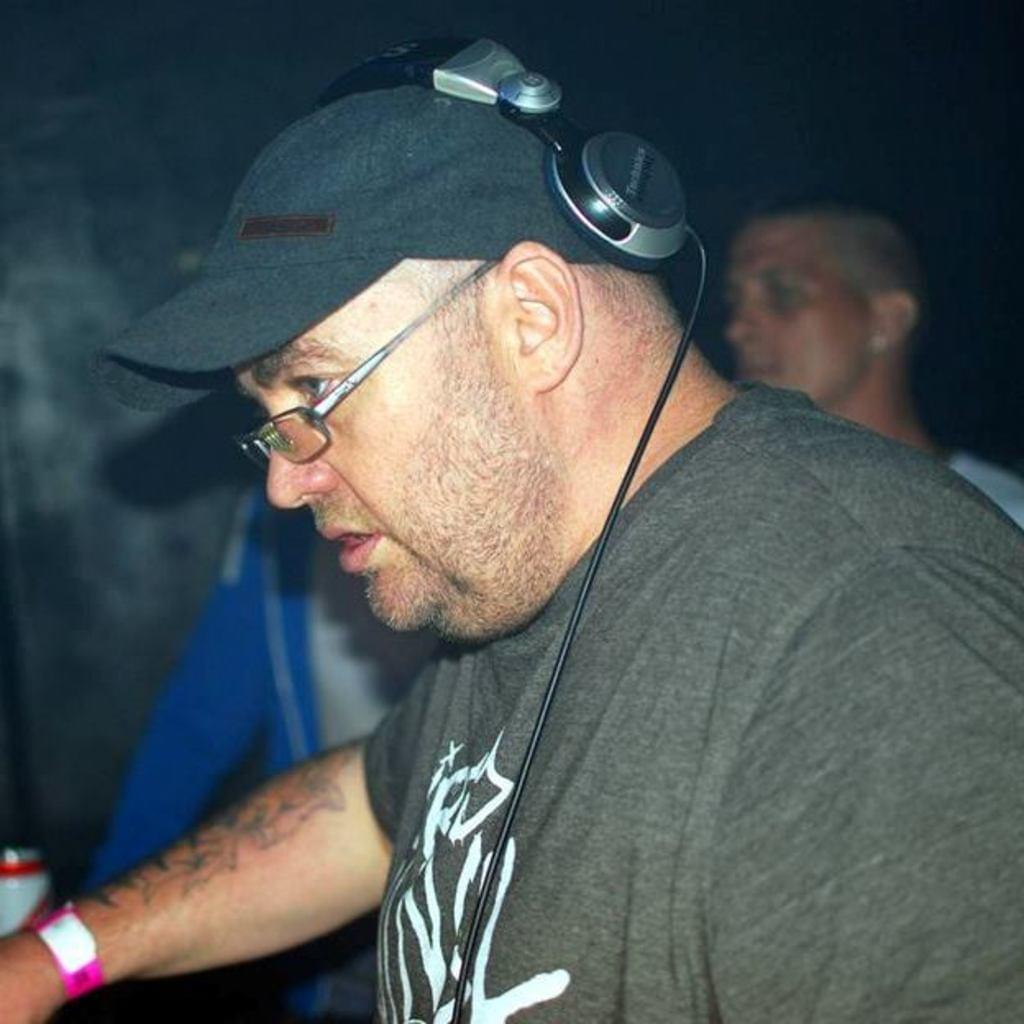 From the underground rave scene's earliest beginnings, Vinyl Junkie, has always been part of dance music culture's vibrant and exciting day to day processes. After spending the summer of '89 in Ibiza and then most of '90 in abandoned warehouses and muddy fields across the south of England, it was in 1991 that he made his first appearance on the other side of the turntables. Hiring theFairways venue in Bristol, Vinyl Junkie promoted a party called 'After Dark'. These parties would become a massive success with ravers in and around Bristol.
Vinyl Junkie also became quite the regular face at free parties too, playing alongside some now internationally renowned artists such as Easy Groove, Donovan 'Bad Boy' Smith, DJ Die, Jodyfrom Way Out West and The DJ Producer. Soon after this he became a resident at Bristols biggest legal event at the time 'Vibes Alive' which would ultimately lead to appearances at 'Ektos', 'Total Kaos', 'Obsession', 'Quest' and one of Vinyl Junkie's finest major accomplishments, a main stage booking at the very first 'Tribal Gathering' in 1993.
During the next 10 years Vinyl Junkie continued to perfect his art and in so doing also added 'Bristol Exposure', 'Pandemonium', 'Pleasuredome', 'Tick Tock', 'Obsessed', 'Die Hard', 'Uprising', 'Double Dipped', 'Kinetic', 'Fusion', 'Flashback', 'Ravenation', 'Best Of British', 'Raindance', 'Uproar' amongst many others to his ever growing CV, as well as adding Producer to his repertoire of skills.
In 2003, Vinyl Junkie laid down the structure for what is now known as the seemingly invincibleWarehouse Wax label. Having seen many a rave and underground dance floor smash hit being released through it's doors, Warehouse Wax would be the platform for releasing all of Vinyl Junkie's works, including the DJ Mag praised and 'Money Shot' awarded 'Unidentified Frequencies'.
Not so long ago Vinyl Junkie mixed and compiled the award winning rave breaks album 'Future Rave Anthems 4' for Billy 'Daniel' Bunter and Slipmatt's Can You Feel It Media. The album hit No. 1 on industry leading retailer Track It Down's breaks chart and No. 2 in the overall album chart. The compilation also won 'Best Album' at the Nu-Rave Awards, Vinyl Junkie himself also won theMusic Scene Award for 'Outstanding Contribution To The Scene' the previous year and in that same year, he also achieved third place for 'Best DJ'
Now in 2013 Vinyl Junkie Continues to push the sound of forward thinking and outside the box bass music and presses onward with his tour of clubs, events, festivals and parties across Europe playing a cross section of rave sounds from old skool to jungle to drum & bass to rave anthems right around to future jungle, (a sound in which Junkie holds close to his heart right now). With a boat load of powerhouse, speaker imploding breaks bombs due to drop any minute, not least by any measure the massive breaks anthem he released just recently, 'Can't Go Back' with vocalist Rachel Wallace and co-produced by Austin which also received the DJ Mag 'Money Shot' title with a 9.0 review. It goes without saying really then, that there are further productions on the burner including more collaborations booked up with Sanxion such as a recently assigned official remix of the Shades Of Rhythm classic 'Sound Of Eden and additionally to that remixes of 'Bristol Love' and 'Red' by the band Laid Blak.
Vinyl Junkie is, as he was at the beginning, right there at the forefront of it, constantly pushing for that right sound, right bass line and most importantly, a thousand smiles at 4am all still reaching for the lasers, as has been his making for twenty two years and let us hope, for many, many more. From breaks to happy hardcore to hard house to breakbeat to jungle to drum & bass to rave breaks and onto future jungle and rave rhythms and nu skool breaks, Vinyl Junkie's journey of mastering all things bass driven continues and he hopes you will be joining him, very,very soon.