Billy Daniel Bunter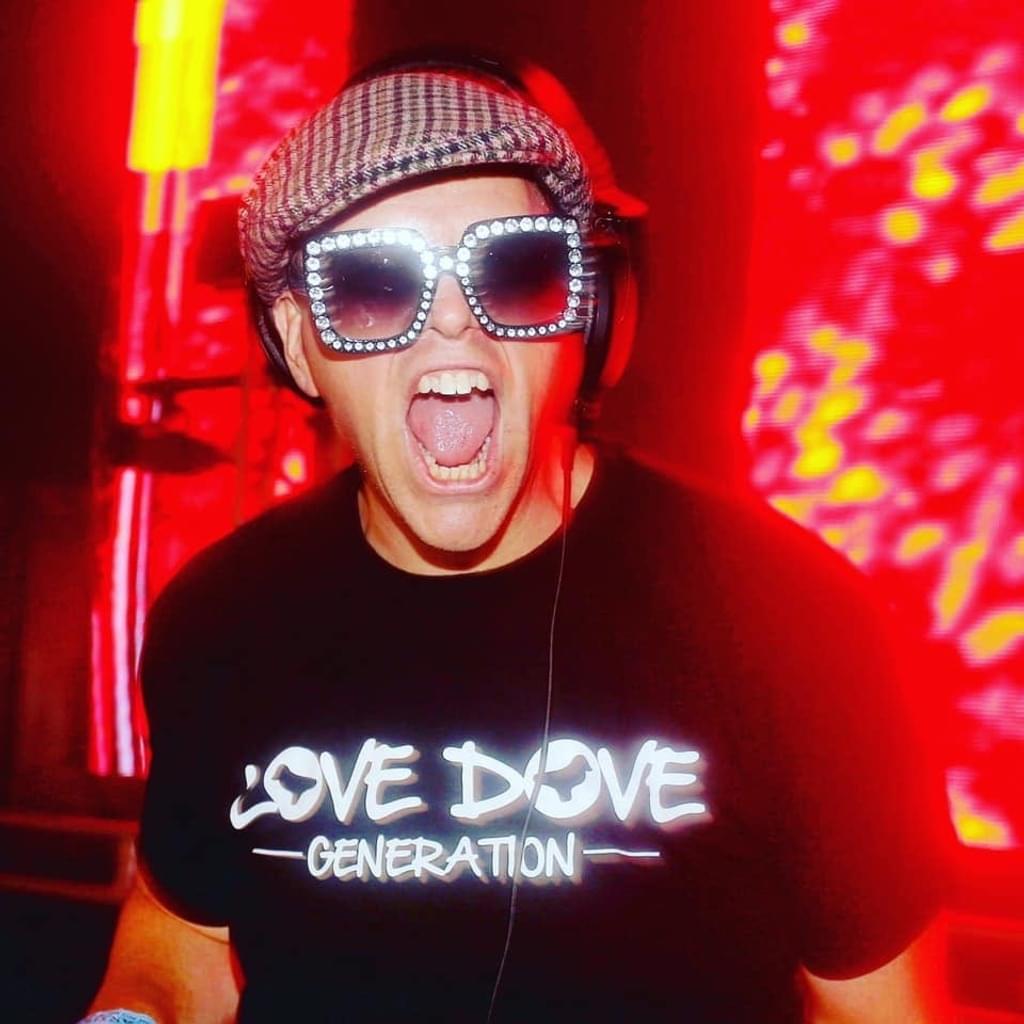 25 YEAR'S OF HEADLINING THE UK'S BEST UNDERGROUND EVENTS
Daniel was there from the beginning of "Dance" culture. Starting his 25 year DJ journey with seminal London party Labrynth / 2000AD where he remained resident every Friday & Saturday night for 5 years until 1995, playing the ever progressing sounds of Dance Music.
Throughout the mid 90's Billy "Daniel" Bunter wowed fans at the "UK's" most iconic Rave Parties: World Dance, Dreamscape, Helter Skelter, Raindance, Slammin Vinyl, Rezurection, United Dance, Desire, Hardcore Heaven to name just a few. In the later 90's to mid 2000's Daniel found him self pioneering "Hard Dance" and rocked the scenes favorite events Frantic, Sunny Side Up, Heat, Twisted, Slinky, Sundisential, Pendragon, Freedom, Bounce 2 This, Tasty et all. As well as taking the "World" by storm: Asia, North America, New Zealand, Australia and the whole of "Europe" were all shaken to the foundation by the energy of Billy "Daniel" Bunter.
As music radically changes, Daniel is always at the forefront of both the Old Skool & Upfront underground music scenes, and can boast being in a very privileged position, where his unique musical styles and 2 decade fan base and reputation see him play a diverse and exciting mix of the best parties in the UK from Old Skool to Jungle. Hard Dance to Hardcore: Glastonbury, Moondance, Raindance, Slammin Vinyl, Fantazia, HTID, Frantic, Epidemik, Kool, Champion Sound, Innovation, Compulsion, Labrynth, Desire, Tasty, Diztruxshon, Hyperbolic, Slip Back In Time, Uprising, High Definition Festival, Bestival, Rhythms Of The World Festival, Retro Trax Festival, Boom Town Festival, Fantasy Island, Dreamscape, Innovation In The Sun, Sundance Festival, Jungle Fever, Pure Science, This Is Bass and 100's more the world over continue to be entertained by Billy "Daniel" Bunter.
Daniel's DJ ethos is simple. Get the party jumping, and give the dance floor goose bumps with tune after tune.
25 years speaks for itself and the secret is in Daniel's presence behind the decks, intense mixing flow, and natural instinct to select the next tune that makes the crowd go wild.
AN EXTENSIVE HISTORY IN THE MUSIC INDUSTRY:
Daniel has worked through the ranks of the music industry throughout his 24 year career. From humble beginnings as Saturday boy in an East London record shop in the late 80's to a gold selling artist with Ministry of Sound & Award Winning DJ.
Production: The name Billy "Daniel" Bunter 1st appeared on vinyl in 1994 with his highly acclaimed debut "Let It Lift You" with JDS. Since that debut 2 decades ago, Daniel has produced and remixed some of the biggest Hardcore, Hard Dance, Old Skool, Jungle and Breaks singles of all time. Daniel's production and remix credits are a who's who of "Dance Music" Prodigy, Slipmatt, Force & Styles, Fedde Le Grand, Seduction, Optical, Ragga Twins, Andy Farley, Rozalla, Krome & Time, Ramos & Supreme, Scott Brown, Sy, Spyda, Lisa Pin Up, SL2, Guru Josh & Technotronic are just a few names in Daniel's inspiring list of production and remix credits. His no fear attitude in pushing the boundaries in the studio have seen him pioneer, and be at the forefront of Happy Hardcore, Trance Kor, Hard Dance and Rave Breaks and that knack of knowing what's next is still evident with the emerging new sounds of "140 Future Jungle & Upfront Jungle" Daniel's 1st 3 "Future Jungle" singles alongside Sanxion have all reached number 1 in the Track It Down Breaks chart and his latest "Jungle" music video with "The Ragga Twins & Hattrixx" entitled "Killer Sound" has reached 50 000 plays on You Tube already without a release date!
Mix Albums: Billy "Daniel" Bunter has had over 10 mix CD's hit the top 10 compilation chart. In the Mid 90's he was mixing CDs for the countries biggest events including United Dance & Helter Skelter. In the late 90's he mixed his critically acclaimed album "The Future Of Hard Dance" which spearheaded the musical term "Hard Dance". His biggest compilation success in the 90's was Raising Hell with Lisa Pin Up on Virgin/EMI which was at the forefront of the Hard House explosion. His biggest album success to date has been the "Gold Selling" Helter Skelter / Raindance series on Ministry Of Sound which he mixed with Slipmatt, and went on to sell a million copies. His last mix album Epidemik - Strictly Old Skool went straight in the Top 10 album chart on I Tunes confirming further more, Billy Daniel Bunter's standing in Underground Dance Music. Forthcoming in 2014 will be his long awaited Killer Sound album which will be stacked with world exclusive material.
Record Labels: Every record label Daniel has spear-headed has had a huge impact on the genres market. GBT in the Mid 90's pioneered the Trance Kor Sound. Honey Pot Recordings in the late 90's discovered and released early Hard Dance from a whole range of today's Hard Dance heroes including Lisa Pin Up, Andy Farley & Nick Sentience. UK Hard spear-headed the UK Hard Trance revolution in the early 2000's with the "Jon Doe / Hard Trance" sound and UK Hardcore released a number of the biggest anthems in Hardcore including "Breeze & Styles" awesome remix of Billy Daniel Bunter & CLSM "Round & Round". At the height of vinyl sales in 2002 Honey Pot Recordings Ltd held the biggest market share in vinyl sales for an independent record company. In 2008 Billy Daniel set up Can You Feel It Media / Slaughter House Rydims with Slipmatt to capture the exciting new era of the "Digital Music" Market. Covering all the genres of music both partners love from the world of Old Skool, Breaks, DnB, House, Hard Dance, Hardcore & Hip Hop. They have gone on to win best album 2 years in a row at The "Nu Rave Awards". They had album of the year on I Tunes for their Moondance compilation and have had countless amounts of number 1's on every digital download music store. The label has been a platform for a whole host of DJ's and artists to release music in the digital era including DJ Vibes, Kutski, DJ Faydz, Ragga Twins, Liquid, SL2, Spyda, CLSM, Jon Doe, Mike Modulate, Kevin Energy, Vinyl Junkie and Billy Daniel Bunter & Slipmatt themselves. 2014 see's the launch of Music Mondays the label with a number of releases from Kenny Ken, DJ Vibes, Spyda, Soulculture, Ragga Twins, Daddy Freddy, Slipmatt, Gammer, Dougal, Whizzkid.
Radio Presenting: Billy Daniel" Bunter 1st appeared on pirate radio station "Eruption FM" in the early 90's, and since then has done a vast amount of presenting including weekly shows on Sky TV's - Pure Dance Radio & Ministry Of Sound Radio. His biggest radio achievement was joining London's award winning Kool London in 2011, and winning the award for Best Radio Presenter at the "Nu Rave" awards. His weekly Music Mondays show continues to go from strength to strength with 10's of 1000's of people downloading each broadcast, and 10's of 1000's of people watching the recorded footage on You Tube. The show has become so popular in its short 3 years, that Music Monday now hosts regular sold out events at some of London's most unique venues. Also throughout 2014 will be an extensive Music Monday UK tour at both raves & festivals.
#MusicMondays every Monday 12pm - 3pm
#BrandNewGoodForYou every Friday 3pm - 5pm
Social Networking Stats
Facebook 70,000 likes
Twitter 13,000 followers
Soundcloud 11,000 followers / 500,000 plays & downloads
YouTube 10,000 friends & subscribers / 250,000 views
Mailing List 80,000 Names